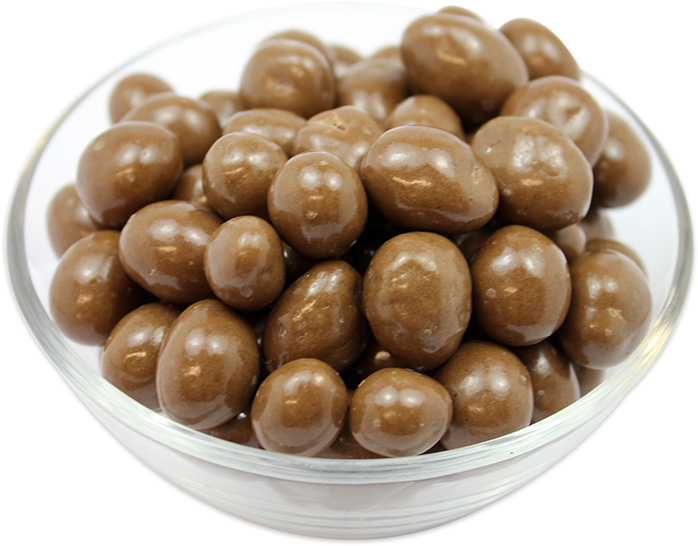 Milk Chocolate Covered Peanuts
Free shipping over €50
Big savings for larger quantities.
Spend €70 or more to get a 5% OFF Coupon
% This product has VAT included in price.
WARNING: even though the farmers and manufacturers put all the efforts to remove the seeds, stones or foreign objects from the product, some may remain, therefore, it is your responsibility to check the product before consumption. We will not be held responsible for any damage incurred by any seeds, stones or foreign objects found in the product. ALLERGENS: packed in an environment which also handles nuts, peanuts, sesame, seeds, gluten, soy, milk and sulphured fruits.
Dalibor Vilovski - Verified Buyer
Date: 25.01.2021
Sue - Verified Buyer
Yummy and great value too!
Date: 01.12.2020
Roy Watchorn - Verified Buyer
This product was missing from my delivery. I Phoned to inform Nuts in Bulk but have no received any call back as yet.
Date: 25.11.2020
Julija - Verified Buyer
Date: 09.09.2020
Rebecca - Verified Buyer
These are too good. I can't stop eating them. They are amazing. Hide them on yourself. And then find them and eat them because you only live once.
Date: 25.06.2020
Julie Mc - Verified Buyer
Great product, one of my favs, well packaged & super fast delivery. Highly recommended :)
Date: 22.06.2020
Kathleen Parsons - Verified Buyer
Delivered in good time and everything well packed
Date: 15.05.2020
Tamasine Anna Plowman - Verified Buyer
Date: 04.05.2020
Fiona Moore - Verified Buyer
Date: 03.04.2020
Kateryna Purchel - Verified Buyer
Date: 06.09.2019