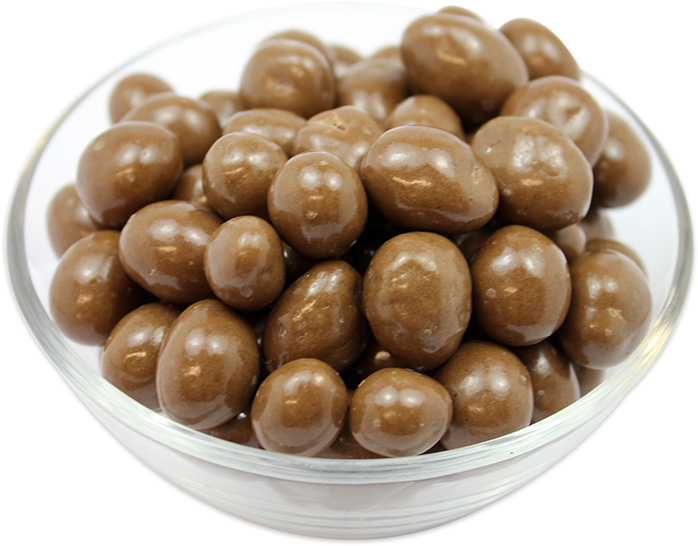 Milk Chocolate Covered Peanuts
Do you like nuts in milk chocolate? The combination of flavours will leave a real gourmet experience on your tongue!
Peanuts come from the Central Americas and were spread to the rest of the world through Spanish explorers. Delicious, crunchy, and nutty peanuts are one of the most popular oil seeds known to humankind for centuries. They are generally very rich in protein, fibre, healthy fats and contain many important nutrients. They are one of the foods with the highest concentration of plant-based nutrients and are also cholesterol-free.
Buy milk chocolate peanuts in small quantities or bulk. Our selection is available at retail or wholesale price. Milk chocolate peanuts are available in our store for wholesale or retail for delivery or collection.
Packed from 500g bags up to 48kg and delivered to you in two working days in Ireland. Nuts in Bulk Ireland is the best place to buy milk chocolate peanuts in bulk in Ireland.
Free shipping over €50
Big savings for larger quantities.
Spend €70 or more to get a 5% OFF Coupon for your next order.
% This product has VAT included in price.
Select the size to add into cart.
ALLERGENS: packed in an environment that also handles nuts, peanuts, sesame, seeds, gluten, soy, milk and sulphured fruits.
Recipes and common usage
Quick tasty snack
Breakfast
Add to yoghurt
Dessert decoration
N - Verified Buyer
Date: 27.07.2021
Dalibor Vilovski - Verified Buyer
Date: 25.01.2021
Sue - Verified Buyer
Yummy and great value too!
Date: 01.12.2020
Roy Watchorn - Verified Buyer
This product was missing from my delivery. I Phoned to inform Nuts in Bulk but have no received any call back as yet.
Date: 25.11.2020
Julija - Verified Buyer
Date: 09.09.2020
Rebecca - Verified Buyer
These are too good. I can't stop eating them. They are amazing. Hide them on yourself. And then find them and eat them because you only live once.
Date: 25.06.2020
Julie Mc - Verified Buyer
Great product, one of my favs, well packaged & super fast delivery. Highly recommended :)
Date: 22.06.2020
Kathleen Parsons - Verified Buyer
Delivered in good time and everything well packed
Date: 15.05.2020
Tamasine Anna Plowman - Verified Buyer
Date: 04.05.2020
Fiona Moore - Verified Buyer
Date: 03.04.2020
Kateryna Purchel - Verified Buyer
Date: 06.09.2019