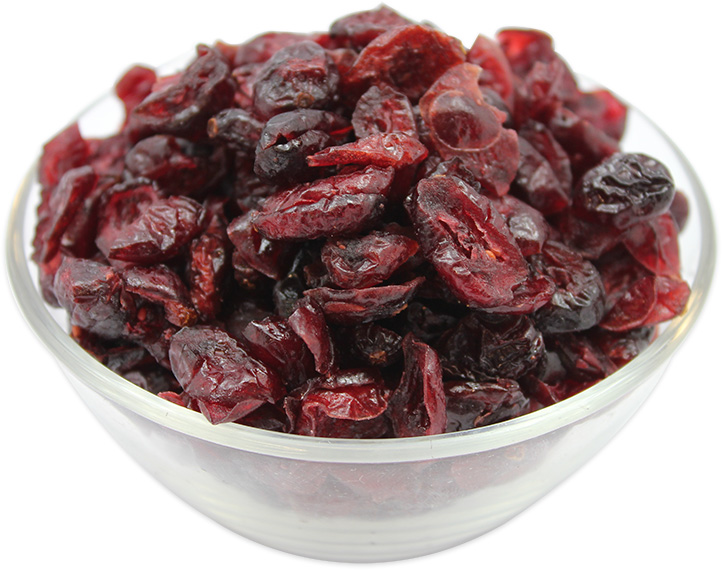 Dried Cranberries
Its cultivation dates back to the American Indians but never dated. The Indians ate the fresh but also dried. They already knew its health benefits and for them, the cranberry was a food, medicine, and even a dye.
Health benefits: They contain a lot of antioxidants which enter in preventing certain cancers, but also for cardiovascular disease, and various age-related diseases. One of the benefits of this fruit is its protective properties, especially of the stomach, bladder or teeth.
USES, In meals, desserts, yogurts Bakery Cereals and cereal bars Snacks Chocolate and confectionary
Free shipping over €50
Big savings for larger quantities.
Spend €70 or more to get a 5% OFF Coupon for your next order.
% This product is VAT free.
WARNING: even though the farmers and manufacturers put all the efforts to remove the seeds, stones or foreign objects from the product, some may remain, therefore, it is your responsibility to check the product before consumption or production. We will not be held responsible for any damage incurred by any seeds, stones or foreign objects found in the product. ALLERGENS: packed in an environment that also handles nuts, peanuts, sesame, seeds, gluten, soy, milk and sulphured fruits.
Anne Brennan - Verified Buyer
Date: 30.08.2021
Tim Nickerson - Verified Buyer
Date: 22.04.2021
Julia - Verified Buyer
Date: 03.12.2020
Jackie G - Verified Buyer
Really lovely, go very well with all the nuts we ordered!
Date: 16.10.2020
Retno - Verified Buyer
Good quality with reasonable price.
Date: 22.03.2020
Paul Webb - Verified Buyer
Date: 14.11.2019
T Mcgarry - Verified Buyer
Very good quality at a very reasonable price and always delivered promptly. Thank you
Date: 25.07.2019