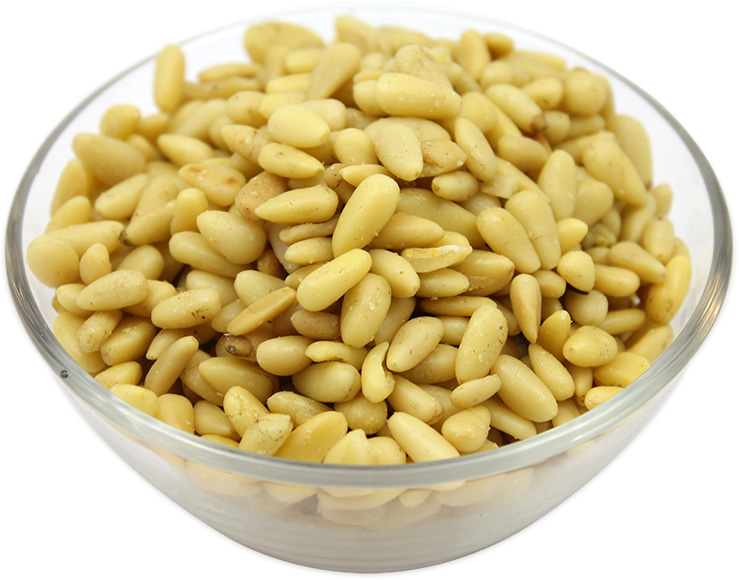 Organic Pine Nuts Kernels
Crunchy yet butter textured, pleasantly sweet and delicious pine nuts are small edible seeds of the female cone in a pine tree. Pine kernels are, indeed, a very good source of plant-derived nutrients, essential minerals, vitamins and \" heart friendly\" mono-unsaturated fatty acids that help benefit in reducing cholesterol levels in the blood.
Health Benefits: Pine nuts are one of the calorie-rich edible nuts. Additionally, they comprise numerous health-promoting phytochemicals, vitamins, antioxidants, and minerals.
USES, Pine nuts are eaten alone or added to the salads, pasta, sauce, Pesto, meals, etc...you may toast the pine nuts before adding them to salads or pesto.
Free shipping over €50
Big savings for larger quantities.
Spend €70 or more to get a 5% OFF Coupon
% This product is VAT free.
Out of Stock!
We can notify you when this product becomes available.
WARNING: even though the farmers and manufacturers put all the efforts to remove the seeds, stones or foreign objects from the product, some may remain, therefore, it is your responsibility to check the product before consumption. We will not be held responsible for any damage incurred by any seeds, stones or foreign objects found in the product. ALLERGENS: packed in an environment which also handles nuts, peanuts, sesame, seeds, gluten, soy, milk and sulphured fruits.
Ian Shearwood - Verified Buyer
I have made several recent purchases and been very pleased with the quality of all products and the service. Thank you.
Date: 31.07.2020