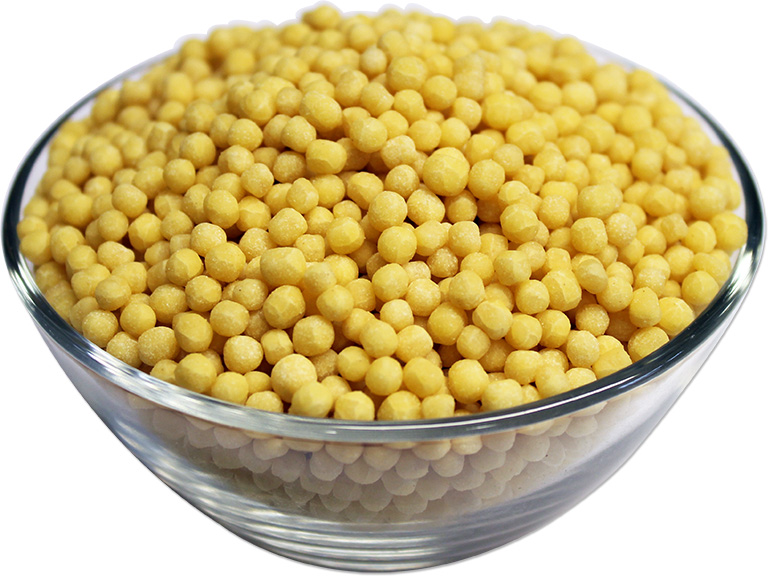 Hand made Couscous
Couscous is made from the hard part of durum wheat semolina. To prepare couscous is extremely easy, add one part couscous and one part boiling water. Cover it and let it sit for about 5 minutes. You can add other ingredients such as onion, peppers, olives or chickpeas to make a delicious side dish.
Buy giant couscous in small quantities or bulk. Our selection is available at retail or wholesale price. All types of giant couscous are available in our store for wholesale or retail for delivery or store pick up. Packed from 500g bags up to 40kg and delivered to you in two working days in the Ireland. Nuts in Bulk Ireland is the best place to buy giant couscous in bulk in the Ireland.
Free shipping over €50
Big savings for larger quantities.
Spend €70 or more to get a 5% OFF Coupon for your next order.
% This product is VAT free.
Select the size to add into cart.
Health Benefits
Contains fibre, protein, minerals, vitamins B and E
May supply a lot of energy
May promote digestion
Good for weight loss
Recipes and common usage
Cooking
Baking
Greenhouse couscous salad
Chicken with couscous
Couscous cake
WARNING: even though the farmers and manufacturers put all the efforts to remove the seeds, stones or foreign objects from the product, some may remain, therefore, it is your responsibility to check the product before consumption or production. We will not be held responsible for any damage incurred by any seeds, stones or foreign objects found in the product. ALLERGENS: packed in an environment that also handles nuts, peanuts, sesame, seeds, gluten, soy, milk and sulphured fruits.
Daphne Murphy - Verified Buyer
Great service and giant couscous was fab too!
Date: 13.02.2021