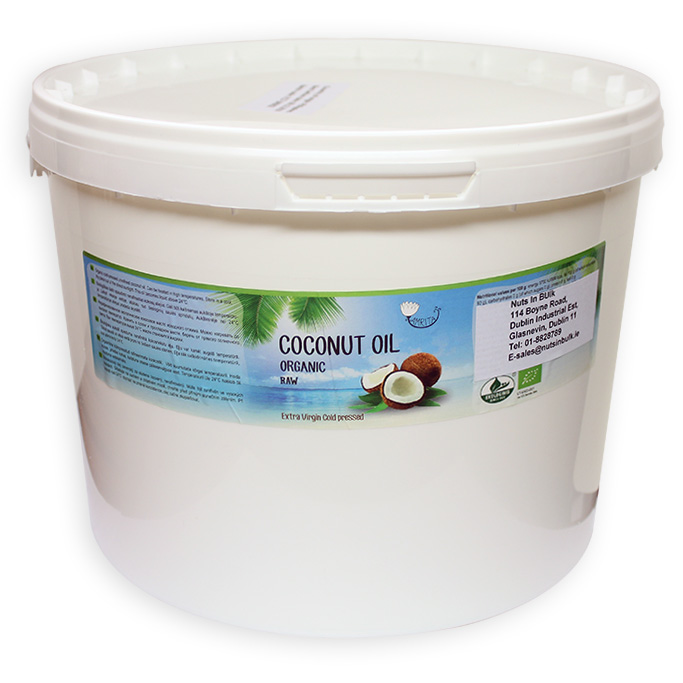 Odourless Coconut Oil in Bulk
Refined, bleached and deodorized coconut oil. It is considered a solid fat with melting properties near room temperatures. Considered to be a "solid fat" with melting properties near room temperatures. It has no taste, flavour nor smell. It can be used as a product ingredient, lauric fatty acid products and to make soap. It comes packed in 10 or 20 litres plastic buckets.
Whether you need it for personal or business use, you can buy our odourless coconut oil in bulk online at very competitive prices and have it delivered to you the next working day in Ireland.
Free shipping over €50
Big savings for larger quantities.
Spend €70 or more to get a 5% OFF Coupon
% This product is VAT free.
Out of Stock!
We can notify you when this product becomes available.
WARNING: even though the farmers and manufacturers put all the efforts to remove the seeds, stones or foreign objects from the product, some may remain, therefore, it is your responsibility to check the product before consumption. We will not be held responsible for any damage incurred by any seeds, stones or foreign objects found in the product. ALLERGENS: packed in an environment which also handles nuts, peanuts, sesame, seeds, gluten, soy, milk and sulphured fruits.
Ivana Spole - Verified Buyer
Fast delivery. Great value. Good quality. Will be back for more.
Date: 16.11.2019
Andrea Mc Namara - Verified Buyer
Whatever way this coconut oil is processed, it has a very unnatural smell, taste and colour. I realise it is supposed to be "odourless" which is why I bought it. I create a vegan dessert range and wanted to minimise the coconut taste in the range, but this oil is leaving a very unpleasant aftertaste, so I cannot use it at all. I regret having purchased this oil and will be reverting to the organic coconut oil eventhough it is almost twice the price.
Date: 16.10.2019