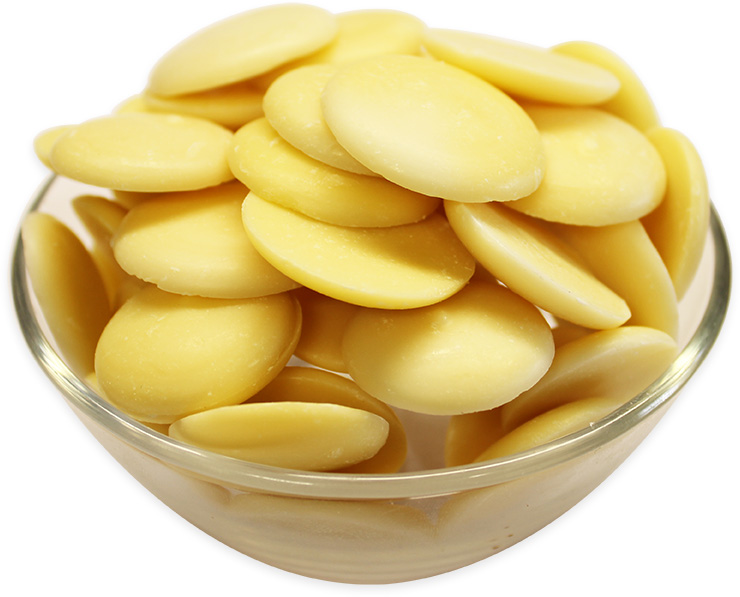 Organic Cacao Butter Drops
This is our premium edible natural cacao butter, produced from Peruvian cacao beans for creating fine chocolate. This butter has a wonderful chocolate aroma & taste. This product is excellent for making chocolate, white chocolate and for any recipes where the powerful aroma of chocolate is required.
Buy organic cacao butter drops in small quantities or bulk. Our selection is available at retail or wholesale price. Organic cacao butter drops are available in our store for wholesale or retail for delivery or collection.
Packed from 500g bags up to 60kg and delivered to you in two working days in Ireland. Nuts in Bulk Ireland is the best place to buy organic cacao butter drops in bulk in Ireland.
Free shipping over €50
Big savings for larger quantities.
Spend €70 or more to get a 5% OFF Coupon for your next order.
% This product is VAT free.
Select the size to add into cart.
ALLERGENS: packed in an environment that also handles nuts, peanuts, sesame, seeds, gluten, soy, milk and sulphured fruits.
Recipes and common usage
Baking
Melting
Cakes
Muffins
Homemade bars
Saorla - Verified Buyer
Top quality cacao drops for best price around.. make yummy chocolate!
Date: 22.09.2022
Marcella Martin - Verified Buyer
Fantastic quality cacao butter and powder!! Buy here all the time and have never been disappointed.. keep up the good work!!
Date: 07.09.2022
Angela - Verified Buyer
fresh and makes delicious chocolate
Date: 27.12.2021
Ann - Verified Buyer
Date: 23.10.2021
Jean Herbert - Verified Buyer
Date: 08.09.2021
Mary Griffin - Verified Buyer
Date: 19.02.2021
Anita Cullen - Verified Buyer
Date: 15.02.2021
Shay - Verified Buyer
Good strong packaging with resealable top.excellent
Date: 17.08.2020
Sandra Brophy - Verified Buyer
Absolutely delicious cacao butter, we make fabulous chocolate with it, love it!
Date: 02.08.2020
Alfonso - Verified Buyer
I use them as an oil/fat replacement to make Granola (half oil half cocoa butter) and it works amazingly well. The aroma is fantastic.
Date: 17.02.2020
Andrea Mc Namara - Verified Buyer
Date: 15.10.2019