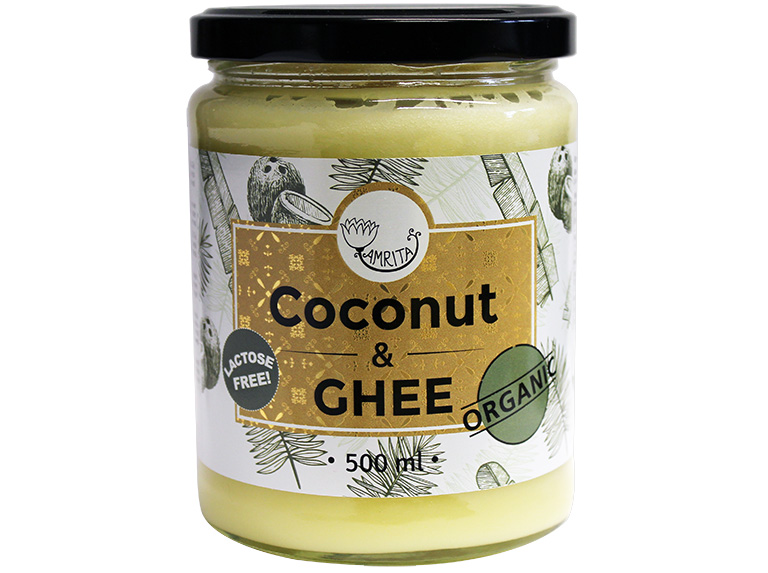 Organic Coconut Oil & Ghee Butter
The advantage of organic coconut oil and ghee butter is that it contains no additives, so you can use one packet for everything. Coconut oil has a subtle coconut flavour and aroma and has a wide range of uses. The butterfat, or ghee, is obtained by renneting conventional butter. This gets rid of the milk proteins and makes it lactose-free.
Buy coconut oil & ghee butter in small quantities or bulk. Our selection is available at retail or wholesale price. All types of coconut oil & ghee butter are available in our store for wholesale or retail for delivery or store pick up. Nuts in Bulk Ireland is the best place to buy coconut oil & ghee butter in bulk in the Ireland.
Free shipping over €50
Big savings for larger quantities.
Spend €70 or more to get a 5% OFF Coupon for your next order.
% This product is VAT free.
Select the size to add into cart.
Health Benefits
May have antiviral and antibacterial effects
May helps treat acne
May strengthen digestion and help neutralize excess stomach acids
May promote absorption of nutrients

Recipes and common usage
Cooking
Frying
Coconut ghee Barfi
Banana coconut ghee rost
Popcorn topping
Mashed potatoes or vegetables
WARNING: even though the farmers and manufacturers put all the efforts to remove the seeds, stones or foreign objects from the product, some may remain, therefore, it is your responsibility to check the product before consumption or production. We will not be held responsible for any damage incurred by any seeds, stones or foreign objects found in the product. ALLERGENS: packed in an environment that also handles nuts, peanuts, sesame, seeds, gluten, soy, milk and sulphured fruits.