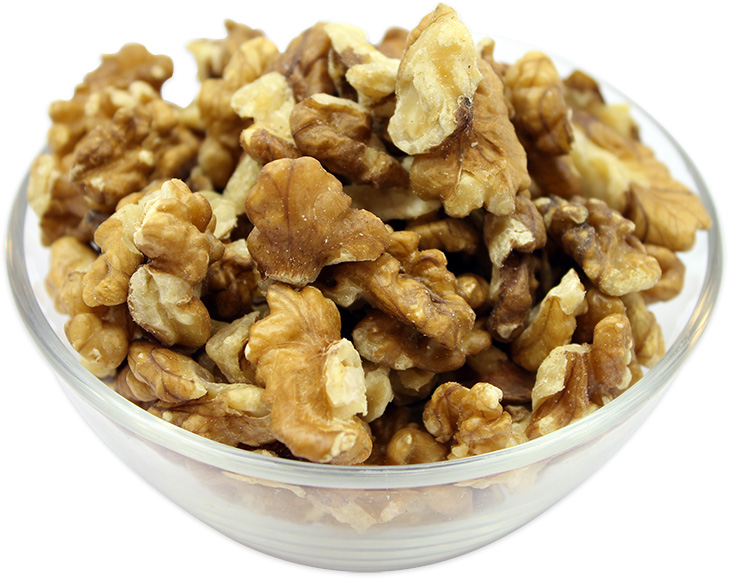 Broken Walnuts Halves and Quarters
Walnuts are medium-sized semi-tropical deciduous trees, probably originating in the mountain ranges of Central Asia or Southern Europe. Walnuts have been revered since ancient times as a symbol of intelligence because their two-jointed kernels have a wavy surface inside the shell, resembling the human brain.
Buy broken walnut halves in small quantities or bulk. Our selection is available at retail or wholesale price. Broken walnut halves are available in our store for wholesale or retail for delivery or collection.
Packed from 500g bags up to 60kg and delivered to you in two working days in Ireland. Nuts in Bulk Ireland is the best place to buy broken walnut halves in bulk in Ireland.
Free shipping over €50
Big savings for larger quantities.
Spend €70 or more to get a 5% OFF Coupon for your next order.
% This product is VAT free.
Out of Stock!
We can notify you when this product becomes available.
Select the size to add into cart.
Recipes and common usage
Quick snack
Baking
Decorating your meals
Cakes
Desserts
Muffins
Anna - Verified Buyer
Date: 24.08.2020
Cynthia Cox - Verified Buyer
Date: 21.06.2020
Siobhan Campbell - Verified Buyer
Date: 16.06.2020